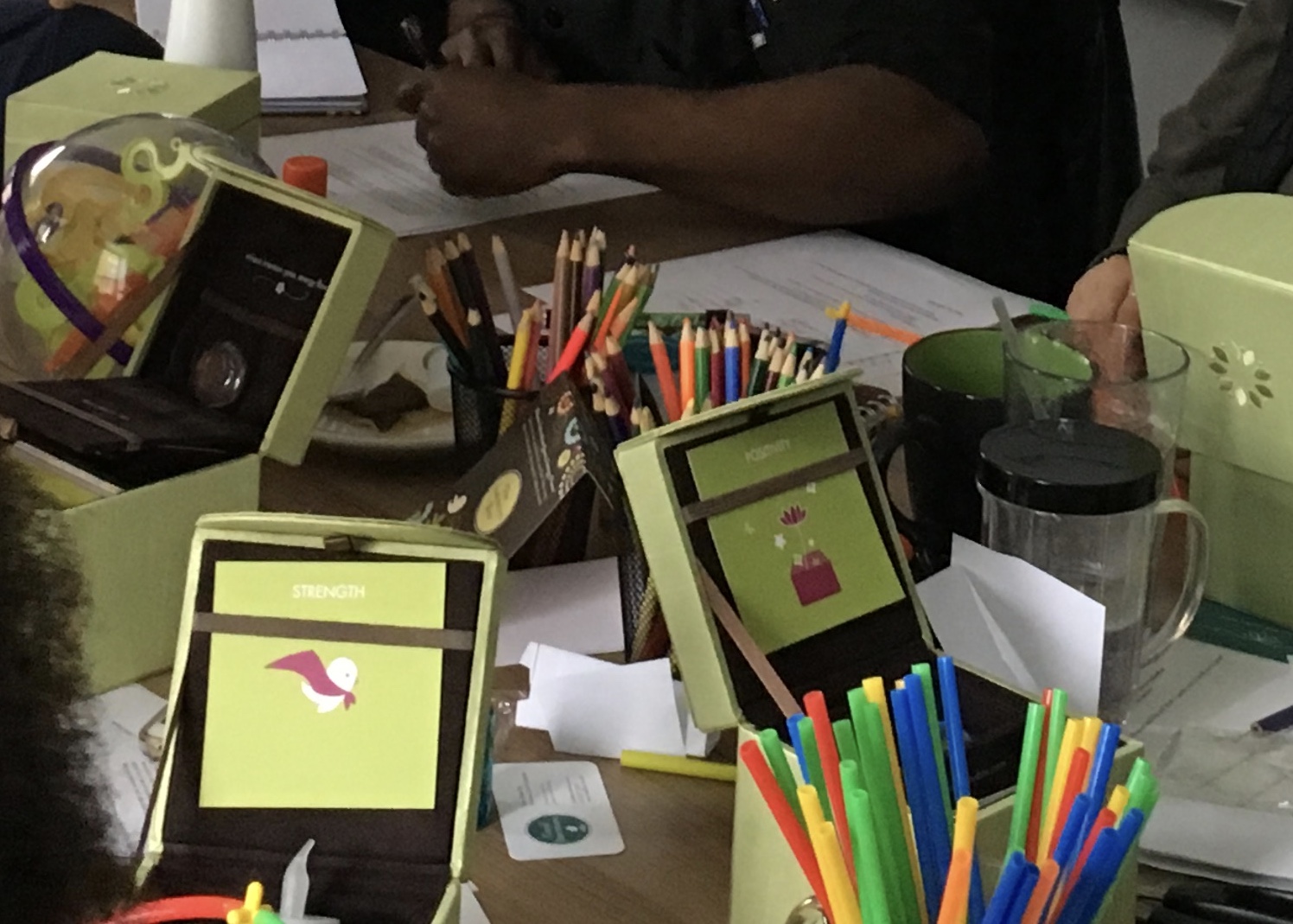 In the small and big moments of life, we all need ways to navigate toward positivity and hope.
To learn what we are capable of,
To find our inner joy and preserve it,
To be kinder to ourselves,
To discover our power and use it.
The Intention Program is a transformative course that gives you the tools to tap into the ability you already possess to experience greater joy, strengthen your positivity muscle, and connect with your heart.
The Intention Program is:
The Intention Program is a 6-week personal development course created and facilitated by Ann Drew Yu to participants within nonprofit organizations in the Twin Cities. The training is delivered onsite to cohorts of up to 12 participants.

The Intention Program is a proven process developed by Ann over years of work with a diverse range of participants, resulting in a distilled, joyful experience with high impact.

Each week for 90-minutes, we move through illuminating exercises; learn a positivity skill to practice between sessions; and identify a simple, personalized intention you set for yourself — all while celebrating your growth and delighting in one another.
Who is The Intention Program for?
The Intention Program has two primary audiences within Twin Cities' nonprofits — 1) cohorts of team members to support staff wellness, and 2) cohorts of the people you serve to support development of essential life skills.
For your team …
The Intention Program is engaging personal development for you and your team that helps you, the leader, to:
• Support a work culture of positivity and self-care for your valued team.
• Embed the language and skills of intentionality into your organization to refresh and uplift the importance of your mission.
• Enjoy one another as a team and individuals. When we delight in one another, everything gets better.
For the people you serve …
The Intention Program offers life skill development for the people you serve in an environment that is safe, nonjudgmental, and welcoming. Beauty, delight, and respect are the underpinnings of every session. People served include:
• Adults in work-readiness programs — participants learn positivity skills that dismantle negative thought patterns, cultivate self-empowerment, and foster loving self-reflection to help set them up for success.
• Youth in leadership training — participants learn a new way of thinking that helps them connect with their authentic selves and become empowered co-creators of their lives.
• Members of groups that are marginalized — participants learn and practice uplifting mindset skills that empower healing, resilience, and agency.
The experiential curriculum is:
Part practical, specific tools that draw upon Eastern philosophy, neuroscience, and positive psychology.

Part inner work to help you become aware of your current thought habits and build new habits.

Part support and gentle accountability as you develop a new way of thinking.
In their own words … participants share their experiences:
"I was surrounded by negativity and needed a lift. This course helped me."

"The Intention Program doesn't make you feel like you have to be someone else, but it makes you WANT to be a better you."

"I feel lighter since taking this program. I feel like I have become more aware of thought patterns and more able to direct them toward a goal."

"Practicing this program in a group setting was very enjoyable. Participants opened up and shared insight and wisdom in unexpected, delightful ways."

This program opened me to knowing and questioning myself."
Outcomes
From The Intention Program, you can expect to:
Strengthen your positivity muscle.

Learn tools for mental and spiritual self-care.

Enjoy positive connections with other team/group members.

Learn ways to decrease perfectionism.

Increase personal empowerment skills.

Get to know yourself better.

Experience positive shifts toward personalized intentions.
Conact Ann
I'd love to have a conversation with you to explore if The Intention Program is a fit for your organization. Please submit this form to start the conversation. I look forward to talking with you soon. Warmly, Ann